TECHNICAL SERVE Co., Ltd.
and
AGRICULTURAL PRODUCTION CORPORAION
SUN FARM INC.

Corporate Philosophy
Safety Delicious Full of Vitality by Vegetable dish
We are a Manufacturer of Vegetable Food. And we are a Farmer of Vegetable too.
We deliver gifts of nature to your dining table. We would like to make all of you happy by supplying "safety" , "delicious" , and "full of vitality" vegetable dish.

Vision
We hope to make all people healthy
by eating our vegetables.
Therefore we are doing our best to fertilize, cultivate, grow, and harvest our vegetables.
Therefore we are doing our best to research, develop, produce and deliver our products.
Therefore we are doing our best to analyze, study, and improve our company.
Our company is proud to contribute to agriculture and food supply in Japan. So we are supplying vegetables and products only which we can recommend with confidence.

Group Company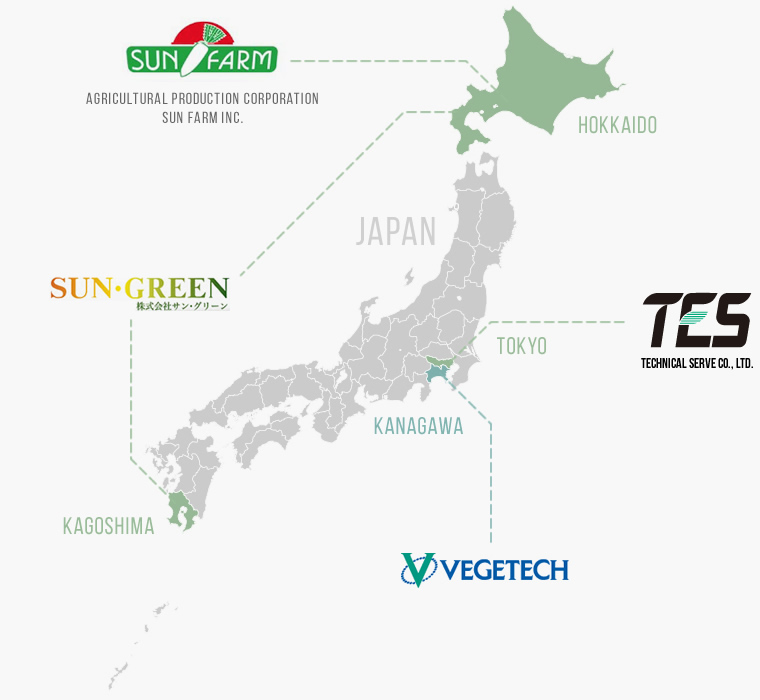 Compay History
1990.

Technical Serve Co., Ltd was established by Koichi Aino,
We commenced operations as a distributer of reinforcement of the technical development capability.
1991.

We developed the cooking apparatus of the sterilization technology for the " high temperature short time" .
1992.

We started to supply of the ODEN Japanese radish for CVS.
1994.

We expanded our business to light-meal-supplying, with the development of the burning machine using far infrared rays and ceramic technology .
1995.

We established "Depac Co., Ltd." in Iruma-shi as production section. And we established Research & Development center beside the factory.
1997.

We established Sun Farm Inc. in Hokkaido and started the agriculture business.
2002.

We developed the burning machine which was applied "the superheated steam technology" to the processing for vegetables.
Sun Farm Inc. was authorized as an agricultural production corporation.
2012.

Naoki Aino has taken office as the president.
Depac Co., Ltd was integrated into our company.

Technology and Machine
For delicious vegetable dish
With the technique that we have …
We keep developing new products. We bring out the flavor of the raw material.
We accumulate know-how every day. It's for all the customer.
The superheated steam oven
The superheated-steam-oven is a machine which bakes it with steam overheated more than 100 degrees C. This machine can cook various raw materials in a short time, but hardly-oxidized and hardly charred.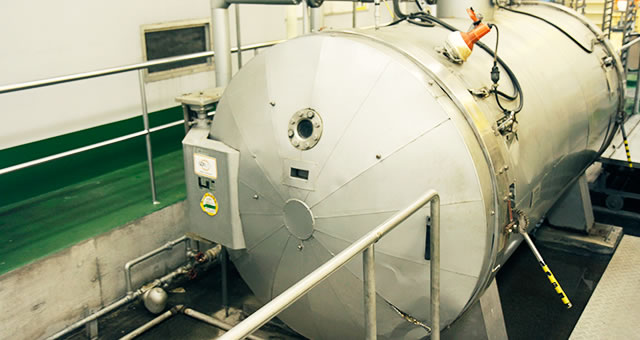 HTST (High Temperature Short Time)
HTST cooker is a machine using high pressure to sterilize in a short time. We use this machine for various products made in our factory.

Quality Control
Using the know-how that we have acquired in our business with a major CVS chain, we are pursuing safety of all of the our products. In our group company, we can do the chemical test of pesticide, a test of microbe, and a test of radioactivity.

We can analyze soil, chemicals, nutrient, water, radioactivity, and more by using variety analysis machines which are owned by our group company, too.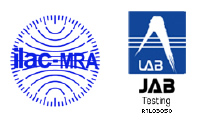 Import
South Vietnam
Our cooperate farmer cultivates vegetables in Dalat which is located in the South-Vietnam area.
"Dalat vegetables" are known as good quality vegetables not only in Vietnam but also in Japan.
Therefore they are traded at a high price in the market.
And we import these vegetables into Japan after processing.

Products in Japan
Delicatessen

Processing Foods

Seasoning and paste

Agriculture
We have about 125 ha of the cultivation area in RUSUTSU village(HOKKAIDO).
We cultivate and seed our field, and harvest our crop by machine. We have about 80 machines.
It is cold in RUSUTSU village even in summer.
In every winter, we have approximately 6 meter of snow at our farm.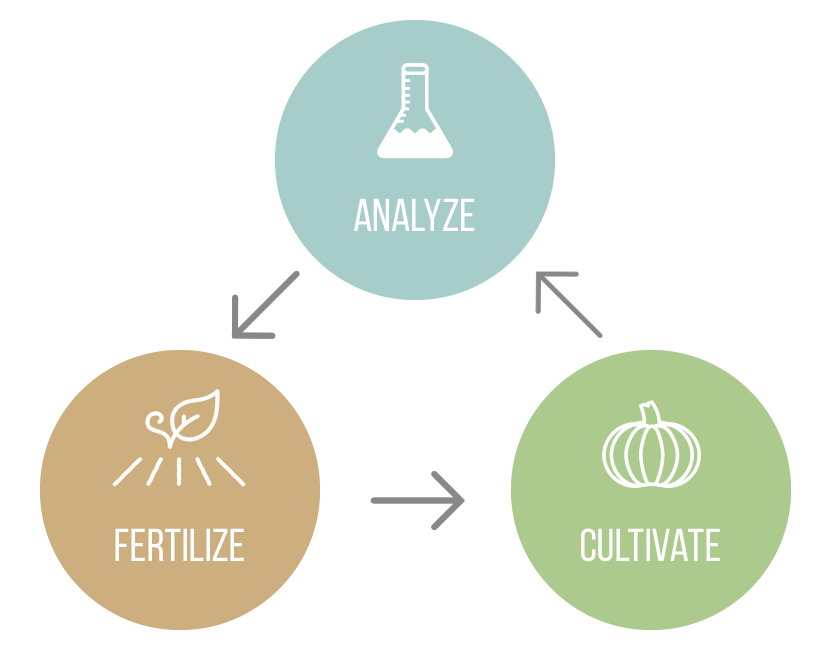 We analyze soil before planting seeds every year. On the basis of these results, we decide the kind of fertilizers for each field. There are differences depending on each planting vegetable, too.
We think that delicious vegetables are made by fertile soil.